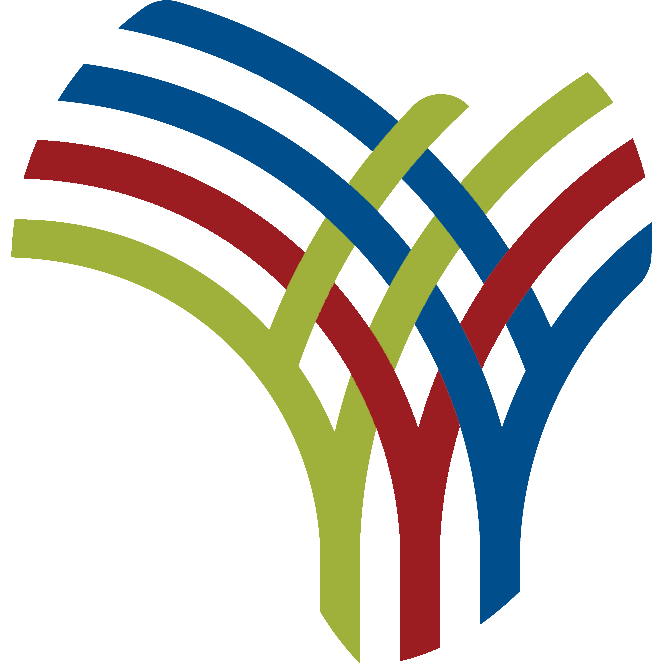 Nigeria: How Sterling Bank Supports Trade and Transportation
Oluchi Chibuzo examines Sterling Bank's business decision to provide financial products and services that would have significant positive social and environmental impacts on the communities where it operates
There are several financial institutions facilitating the export and import of goods and services in Nigeria, but one of them definitely stands out is Sterling Bank Plc. As part of its strategic vision to play a leading role in Nigeria's economic growth and development, Sterling Bank made a major business decision in 2017 to provide financial products and services that would have significant positive social and environmental impacts. on the communities where it operates by unveiling a program known as HEART Sectors. The overarching objective of the program was to concentrate investments in the health, education, agriculture, renewable energy and transport sectors of the Nigerian economy.
Addressing attendees at the aviation and freight conference held in Lagos recently, Mr Olusoji Akintola, Head of Transportation and Shipping Sector at Sterling Bank, said the bank has decided to supporting the transport sector because of its belief that an efficient transport system optimizes the value chain. in any economy and has a significant impact on all other sectors.
"In addition, we have realized the urgent need for private sector intervention in key areas of the economy for significant impact, as government alone cannot shoulder the enormous responsibility, especially due to the downturn. revenue from oil, the country's main source of income, "Akintola said. noted.
He said that the transport sector has however not been able to make the maximum contribution to the economic development of the country due to factors beyond the control of industry players. For example, the sector is not sufficiently structured and remains largely informal. In addition, the sector is not supported with adequate capital (funding) by different levels of government and there are issues related to the inability of operators to collect fares efficiently, resulting in theft.
He noted that these factors discourage many people from investing in the sector while financial institutions are also reluctant to finance the sector. He added that Sterling Bank, through its involvement in the industry, wishes to finance efficient mass transport systems that will link rural areas to cities to facilitate trade and investment. According to him, the bank has managed to achieve this goal in Lagos with the financing of Bus Bus Rapid Transit (BRT), a development that is being replicated in other states.
He said that Sterling Bank's interventions in the transport sector are also aimed at establishing effective systems of fare collection in the sub-sectors, as the current modality does not allow liability, thus resulting in loss of revenue. He noted, however, that the FAREPAY card, an electronic bill collection initiative introduced by the Bank of Lagos, has supported this. The bank also provides bespoke technology-based solutions for key players in the logistics space and contributes to the green campaign by funding carbon-free buses like electric and gasoline vehicles to reduce carbon emissions and position the bank. as a reference. bank for the financing of transport.
The head of transport and maritime sectors said: "The bank's intervention in Nigeria's transport sector has helped accelerate the desired transformation in the sector, starting with the bank's investment in BRT initiatives and Lagos State Government LAGBUS.
He revealed that the bank, in 2016, funded the acquisition of more than 400 BRT buses running various routes on Lagos roads and is already expanding the experience beyond Lagos as discussions are underway with various governments. States on the deployment of public transport systems.
He said that with more than 500,000 commuters using BRT routes in Lagos daily, it is now possible for Lagosians to get to their offices on time due to the reserved lanes allocated to BRT buses.
Akintola noted that in an effort to reduce pressure on road transport, the bank is currently engaging operators and regulators in the water transport sub-sector to see how it could finance more boats for their operations.
He observed that the aviation and freight sub-sector performed well, especially in the air freight transport and the movement of express items including air mail, air freight and air express. in Nigeria and around the world. He added that as a financial institution committed to the growth of the sub-sector, Sterling Bank will continue to support the industry throughout the value chain with a focus on suppliers, manufacturers, airports. rental with crew, airline operators, maintenance, regulators and users and safety.
Akintola pointed out that in order to ensure the steady growth of the sector so that it can be competitive on a global scale, operators and regulators in the sector must face the challenges of a poor storage system, improve lead times. shipping from sterile storage areas to some major destinations and develop the capacity for local cargo aircraft maintenance management to control the drain on foreign currency.
He said the industry should also work with state governments on how to build cargo airports to help deliver food to warehouses, especially in states where there is no airport. freight. Efforts should also be made to make the federal government understand the need to reduce taxes and concession fees on ground handling companies, he said.
In his presentation, Mr. Chuks Aghaunor, Head of Trade Finance at Sterling Bank, said the need to diversify the economy's income base and increase the contribution of non-oil exports has taken center stage. in the face of declining oil revenues, which is why successive governments have taken certain measures such as the removal of export duties, the establishment of an export expansion subsidy, a tradable rights credit certificate and the creation of export processing zones to further stimulate exports to Nigeria.
He said the measures were taken with the aim of boosting business initiative and offering services to their existing clients who have businesses in some of the West African countries or wish to take advantage of the advent. of the African Continental Free Trade Area (AfCFTA) initiative. .
According to World Bank statistics, the non-oil sector contributed 91.84 percent to Nigeria's real gross domestic product (GDP) of 152.32 billion naira, up from 91.22 percent in 2019. Of this total, transport accounted for 209 788.41 billion naira while trade, which is the sum of exports and imports of goods and services, was reported at 25.4 percent.
Aghaunor listed the benefits of AfCFTA to include quick access to funds by the client to meet working capital needs as part of the export value chain, quick access to financial services and other professional advice. of banking, protecting the integrity of customers in dealing with their suppliers and opportunity for growth by responding to customer demands.
He said Sterling Bank's market and products focus on ECOWAS and the rest of Africa for manufactured and semi-processed products; EU and UK for agri-food products; Asia for solid minerals and USA for other petroleum products and services. He added that it is necessary to understand the export life cycle which involves preparation for export, inspection by buyer's agent, customs inspection officers, stuffing and the sealing of containers and credited export account.
The Export Trade Manager said Sterling Bank will provide end-to-end solutions for all of its clients' export finance needs, which will enable them to source and consolidate all goods for processing, manufacturing and exporting, providing a secure warehouse for goods and raw materials, processing and packaging the goods, shipping the goods to buyers, providing all related logistics goals, covering other operating costs of the business and working capital needs and execute more export contracts.
He listed the trade finance that customers can access from Sterling Bank as pre-shipment finance, post-shipment finance, and CBN response funds, which are a non-oil stimulus facility and a NEXIM refinance and rediscount facility.
Aghaunor said that in order for potential customers to benefit from the funds, such a customer must be a registered exporter with the Nigerian Export Promotion Commission (NEPC) for non-oil exports and with the Department of Petroleum Resources (DPR) for oil exports, ensure security, repatriation and domiciliation of export earnings, provide proof of a contractual agreement or verifiable memorandum of understanding, an acceptable risk assessment and a policy of assurance.